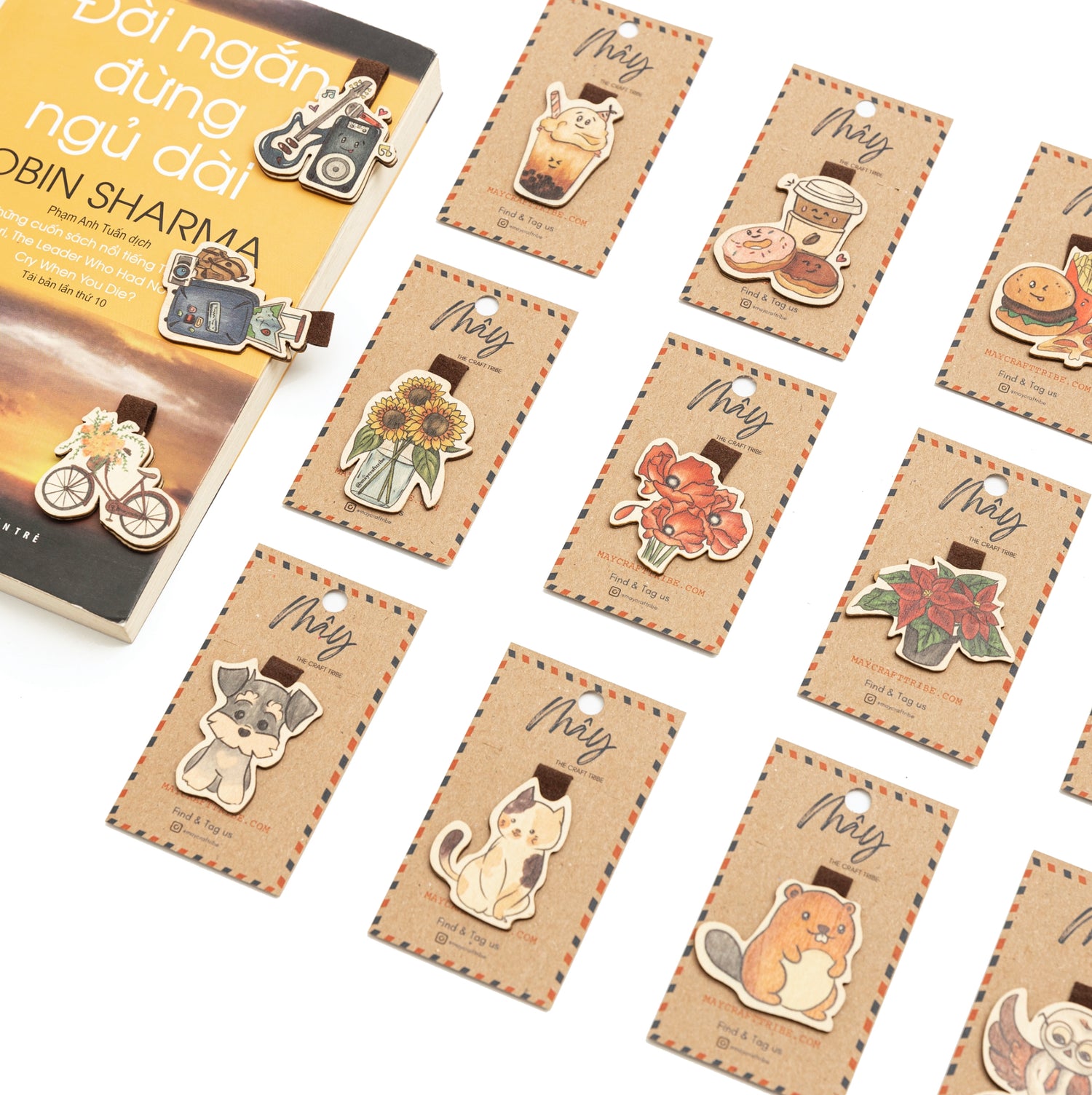 Embrace a World of Literary Passion
Our journey is driven by an unyielding passion for all things literary. We believe that books possess an unparalleled power to ignite imaginations, transport souls, and kindle the flames of curiosity within us. Our genuine love for books, writing, and the sheer joy of reading forms the very foundation of our business, and we are determined to share that passion with you.
Vendor:

Regular price

Sale price

$8.00 USD

Unit price

per

Vendor:

Regular price

Sale price

$8.00 USD

Unit price

per
Official OOAK Vendor

We are proud to be an official vendor at Toronto's prestigious One of a Kind Show! Join us at this extraordinary event as we showcase our exquisitely crafted bookmarks that double as magnets, keychains, and delightful gifts. Discover the joy of marking your place in style and be part of a community that cherishes the written word. Don't miss this opportunity to embrace the world of uniqueness with Wooden Magnetic Bookmarks!

Learn More

Customer Love

"So I received these cute handmade magnet bookmarks made by @maycrafttribe for my books. I can't pick which is the cutest. Now to find the best book for these.

As a reader, a great bookmark adds to the reading experience..."

Review from ally_la_plume on April 10, 2023

Versatility Unleashed

Our Wooden Magnetic Bookmarks revealed their true power by showcasing their versatility. Not content with being mere placeholders, these bookmarks offered functionality beyond expectation. They transformed into magnets, capable of holding notes and reminders on fridges or any magnetic surface. They also doubled as stylish keychains, ensuring that book lovers could always carry their favorite reads with them. Furthermore, their charming designs made them perfect gifts and stocking stuffers, spreading the joy of reading to friends and loved ones.