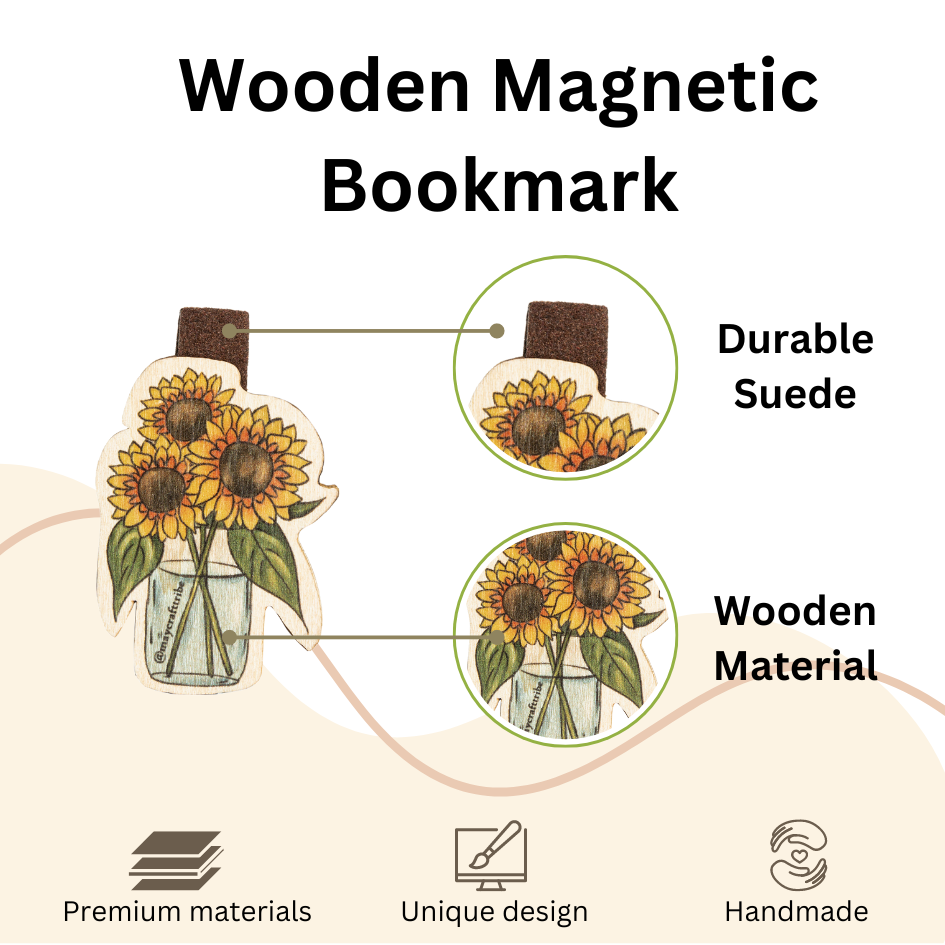 Crafted with Care, Loved for a Lifetime
Experience the exemplary craftsmanship and quality assurance that sets our Wooden Magnetic Bookmark apart. Elevate your reading journey with a bookmark designed to last, ensuring every page you turn is accompanied by the touch of true artistry.
Looking for a better way to keep track of your favorite book pages?
Post Card
Regular price
Sale price
$8.00 USD
Unit price
per
Sale
Sold out
SHIPPING INFO

Bookmarks are sent in letter size.

Shipping options for bookmark orders are available in two forms: Tracked Express Service and Regular Postage.

- If you choose the tracked shipping option, a tracking number is provided to monitor the progress of your delivery. This can be particularly useful during busy periods, such as holidays when postal services may experience delays. It is highly recommended to select the tracked shipping option to ensure timely and reliable delivery.

- If you opt for the Regular Postage, a tracking number will not be provided. During certain times of the year, such as holiday periods, postal services may experience delays, and orders may take longer to arrive, up to 4 weeks. In the event that you choose the non-tracked shipping option and have not received your order after 4 weeks, it is recommended to contact us directly for further assistance.
CUSTOMIZATION

We do offer Wholesale & Customize with a minimum order. Please send us an email directly so we can discuss more.
Share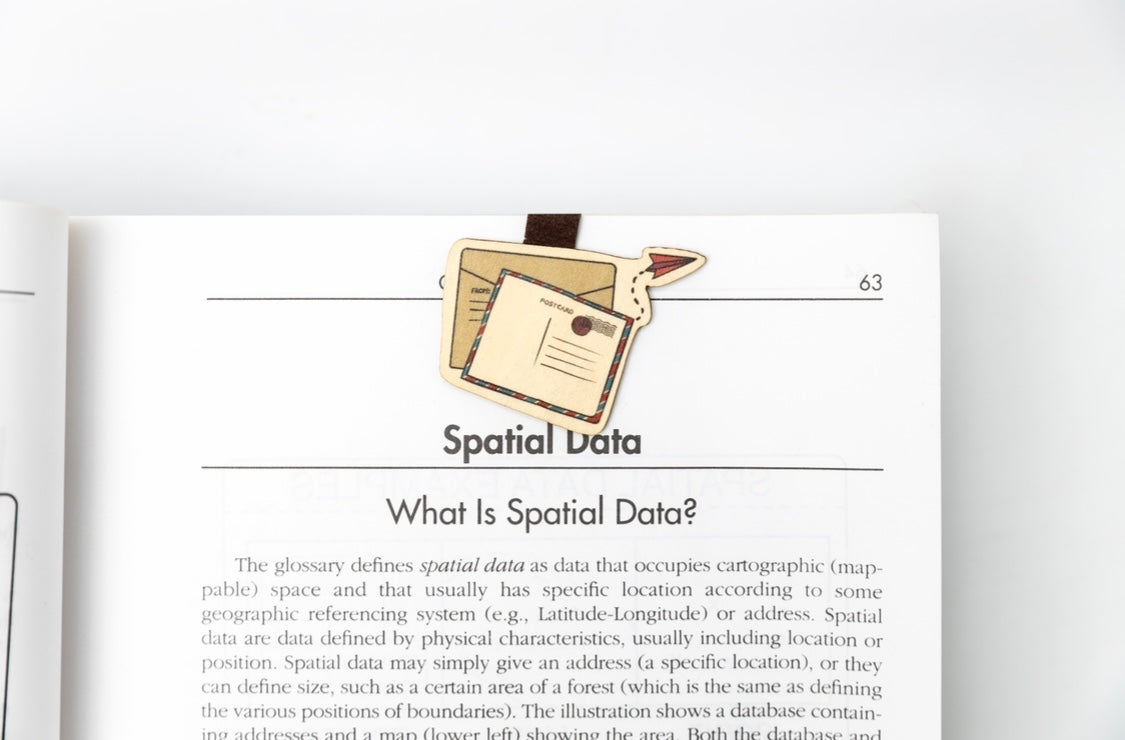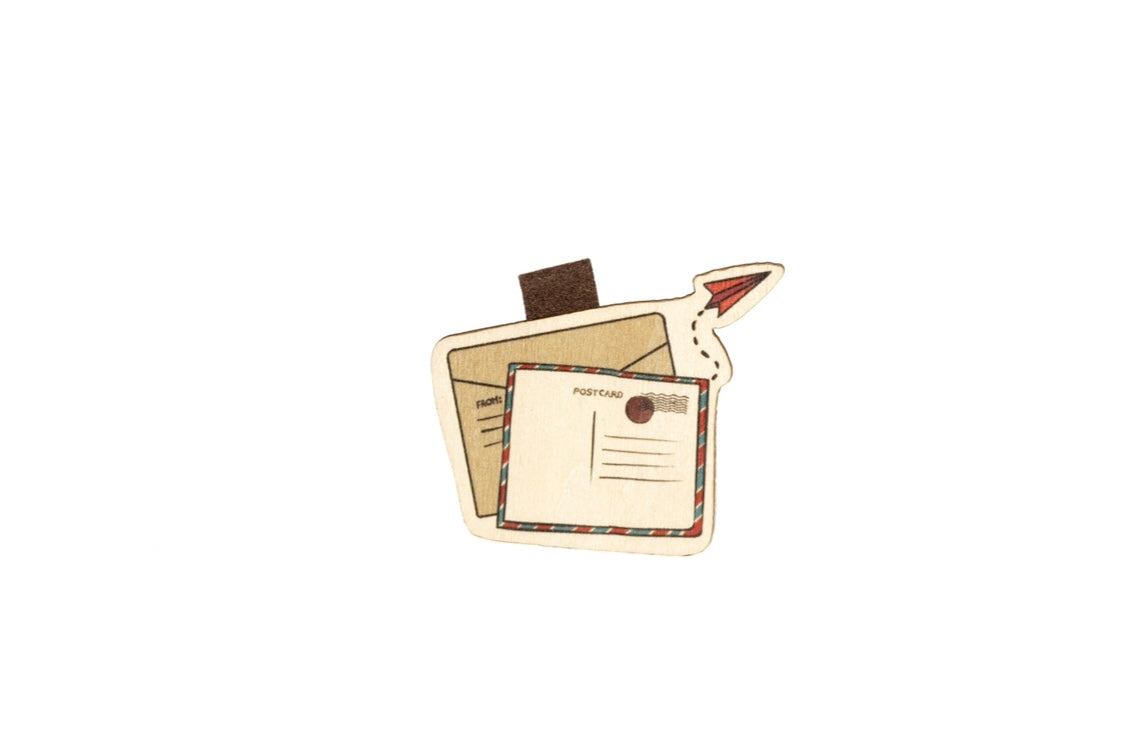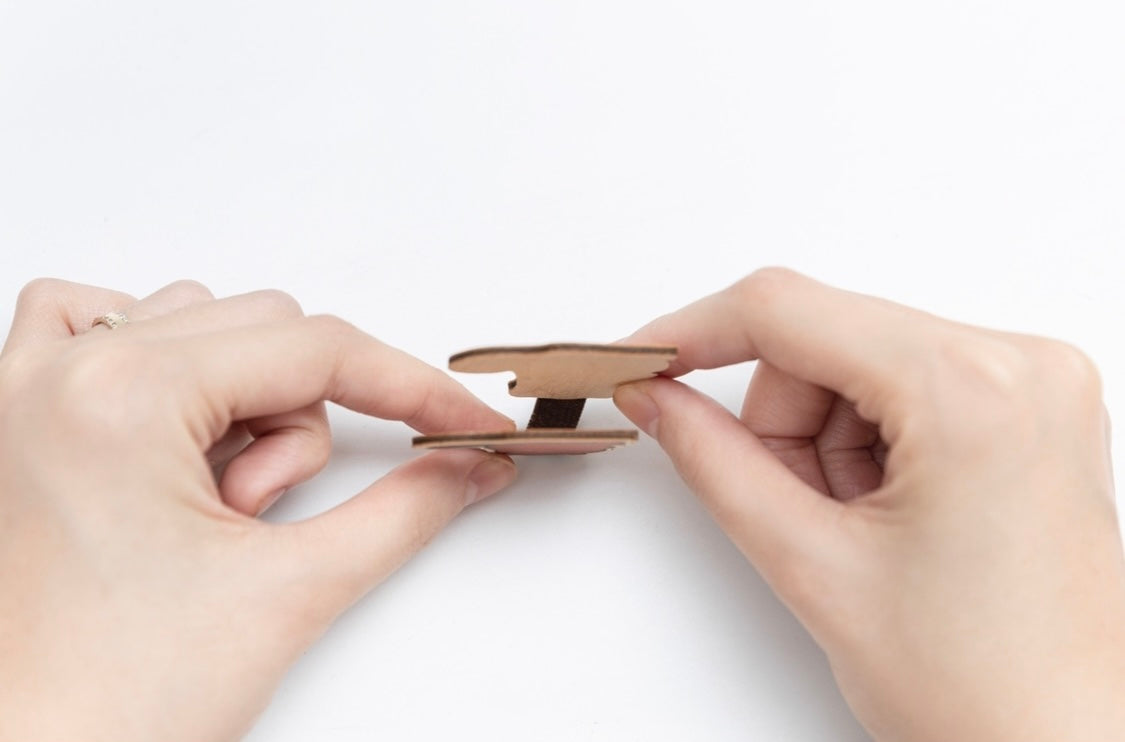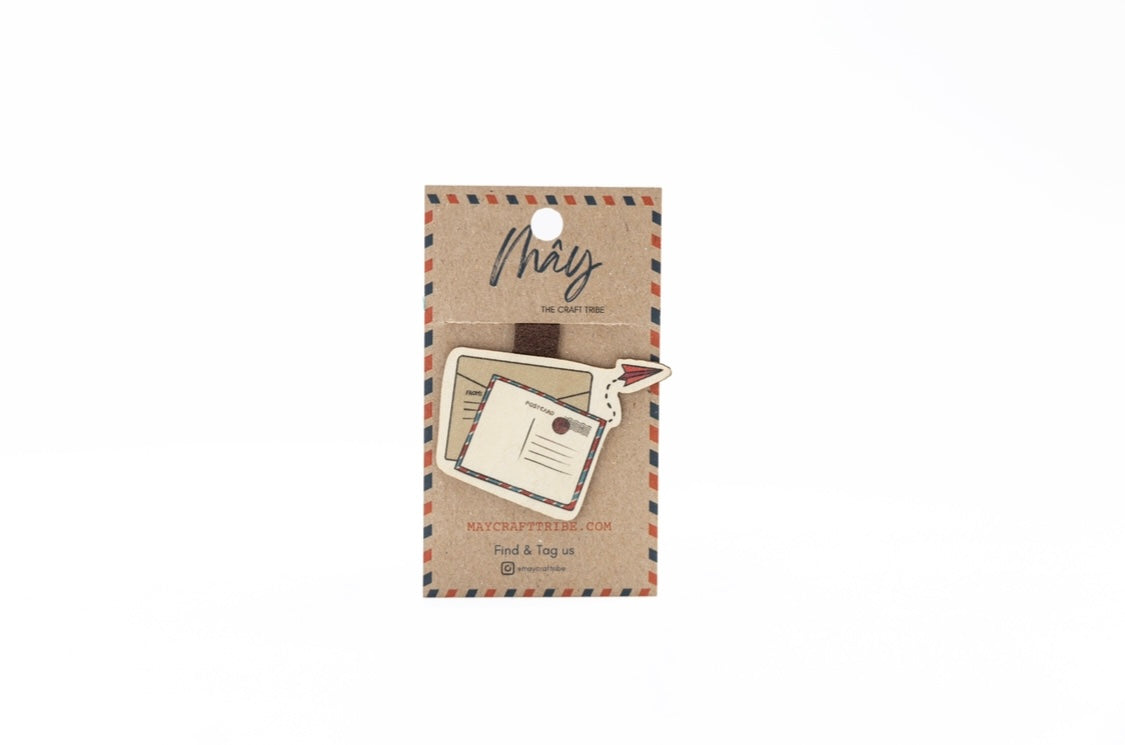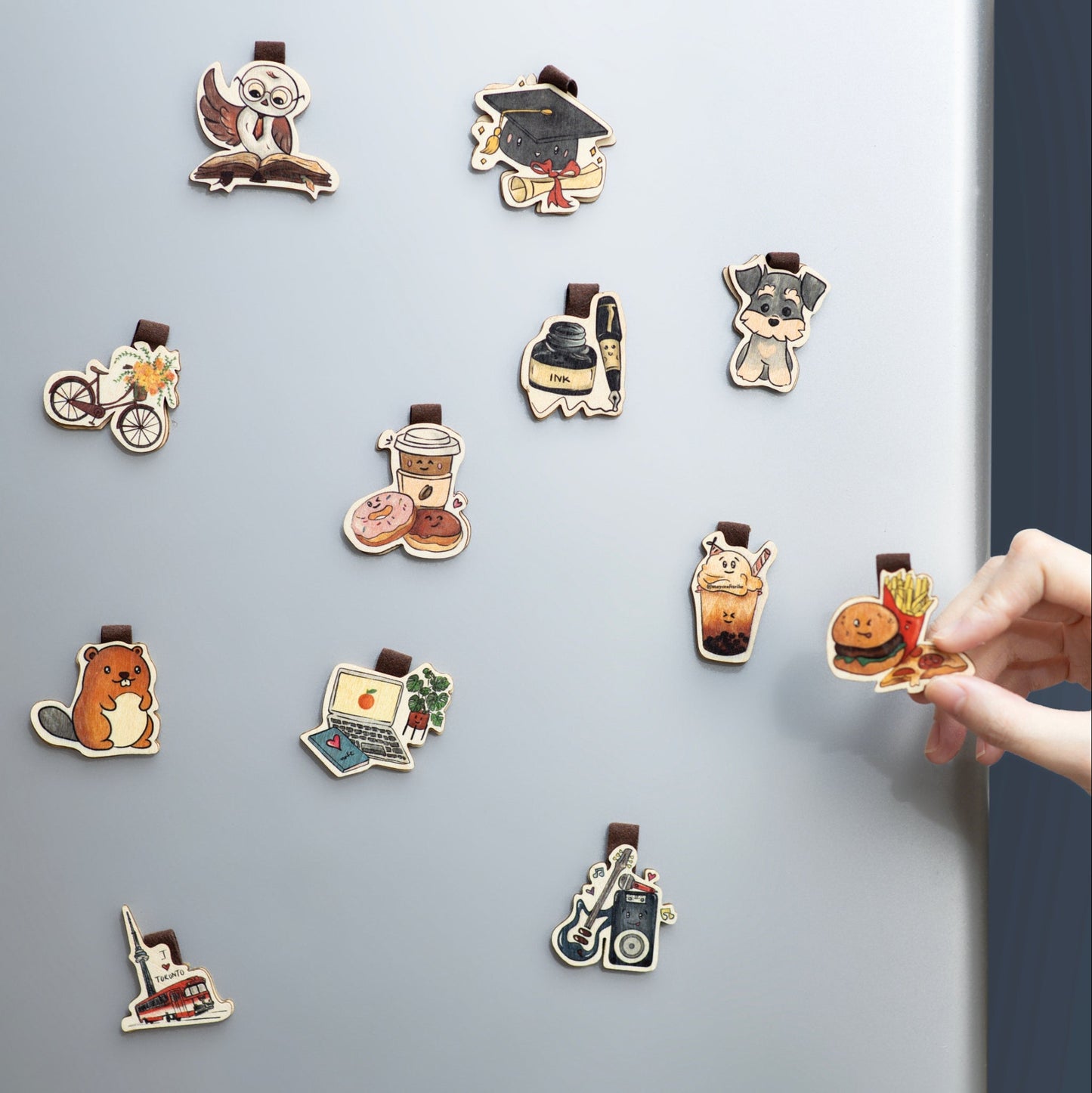 Versatility

Our versatile wooden magnet bookmark, a functional and stylish accessory that doubles as a fridge magnet. With its dual-sided design, this bookmark not only keeps your place in a book but also adds a touch of charm to your refrigerator or any magnetic surface.

Details

Exemplary craftsmanship became the hallmark of Wooden Magnetic Bookmarks. Each bookmark was meticulously handcrafted, with attention paid to every detail. From the selection of the finest wood to the intricately designed magnets, no element was overlooked. The team poured their hearts into creating bookmarks that not only marked pages but also evoked a sense of wonder and whimsy. The gentle grip of the magnet ensured books remained unharmed, while the exquisite designs reflected a deep appreciation for the beauty of literature.

Reigniting

In an era dominated by e-readers and digital content, Wooden Magnetic Bookmarks aimed to reignite the love for paper books. They became a symbol of the tangible and tactile experience that only a physical book can offer. With each page turned and marked, the bookmarks encouraged readers to indulge in the beauty of a well-crafted story. They became a bridge between the digital and analog.

Delivery is on us for all orders over $50
Collapsible content
Q: Will the magnet in the bookmark damage my books?

A: Rest assured, our Wooden Magnetic Bookmark is designed with a gentle grip to protect your books without leaving any marks or indentations.
Q: Why do I need a bookmark if I don't read frequently?

A: Even if you're not a frequent reader, our Wooden Magnetic Bookmark adds a touch of charm and joy to your reading experience. It's a delightful accessory that keeps your place and encourages you to dive into captivating stories whenever the mood strikes.
Q: Will the magnet securely hold notes on my fridge or other surfaces?

A: Absolutely! Our Wooden Magnetic Bookmark features a strong and reliable magnet, ensuring your notes stay securely in place on any magnetic surface.
Q: Why should I consider purchasing additional bookmarks?

A: Our Wooden Magnetic Bookmark offers a unique and stylish addition to your bookmark collection. With different designs to choose from, you can express your personality and switch between bookmarks based on your mood or book genre.